Stefan Hornburg (Racke)
Dounousa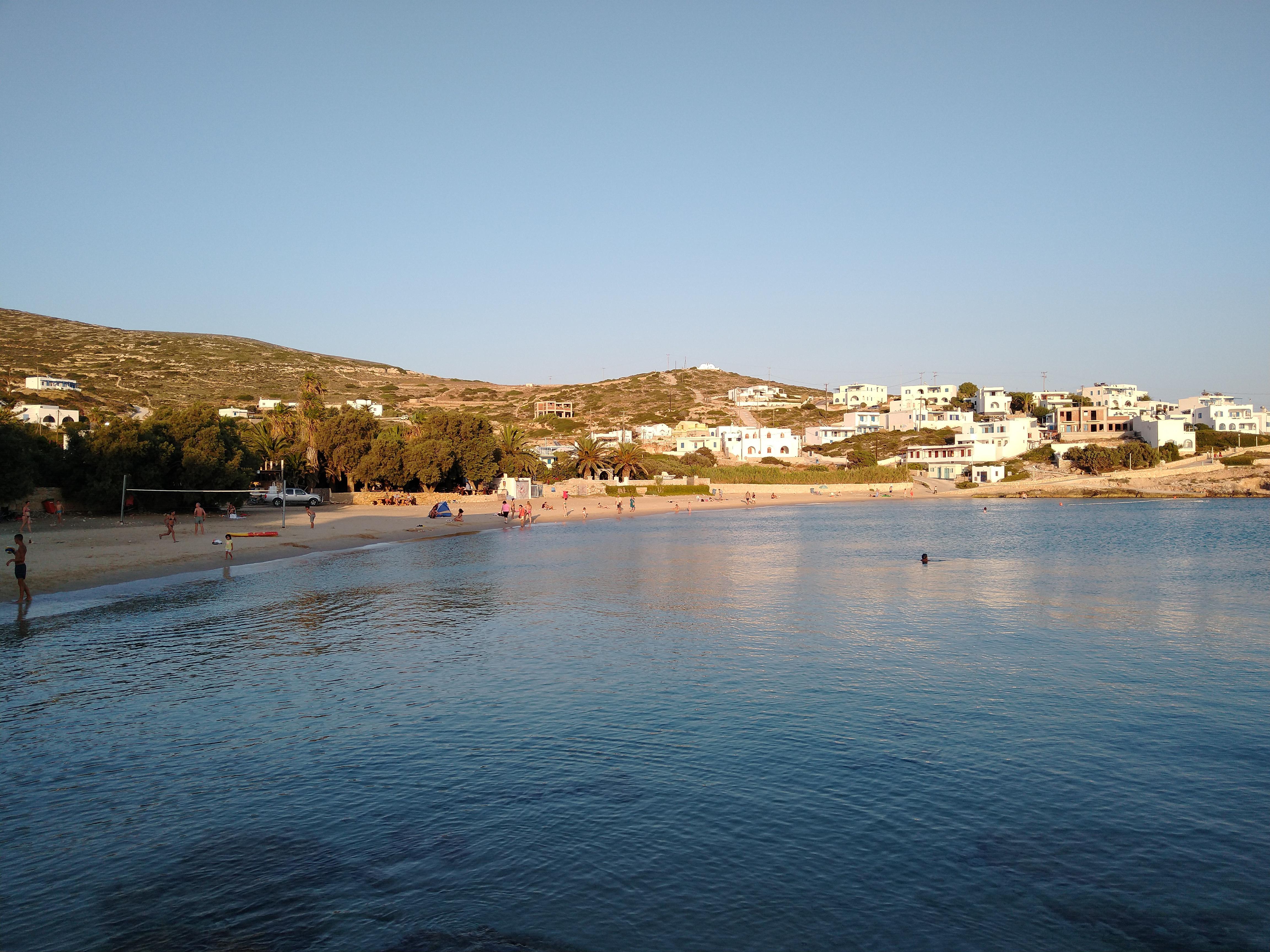 Understand
Dounousa (Δονούσα) is a small Cycladic island (13.5 km²). It is located east of Naxos, with the Makares islands in between. The other islands of the little Cyclades are southeast and Amorgos is South of Dounousa.
Stavros is the main settlement.
The largest elevations are Papas (Πάπας, 383 m) and Vardia (Βάρδια, 386 m) [2]. Papas is part of the Dounoussa Trail Running Track.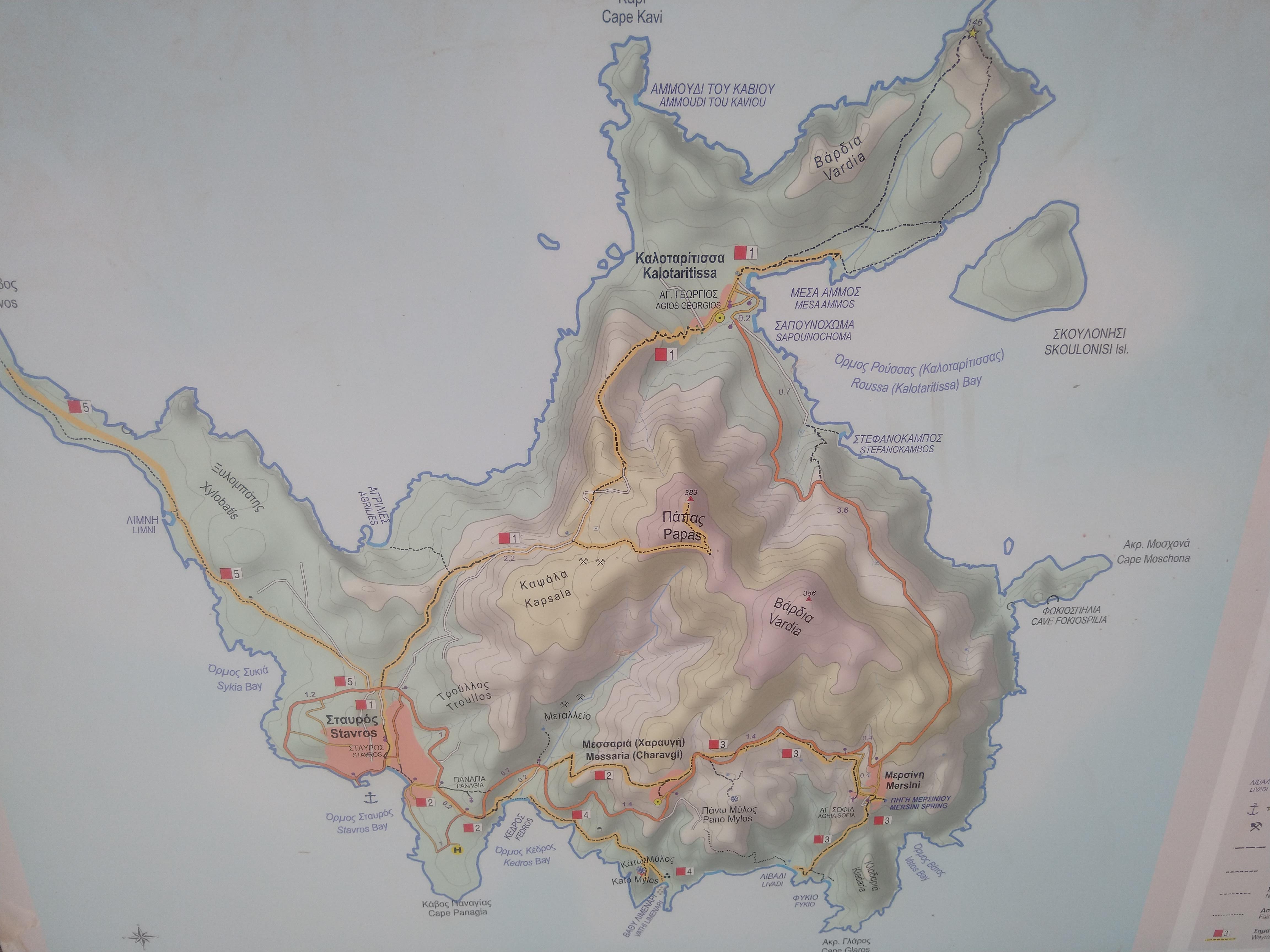 History
Electricity was installed in 1982 [1].
Bring enough cash with you. There is an ATM close to the beach, but it is sometimes empty. Even for 10 days end of August / beginning of September 2021.
Villages
Donousa (Δονούσα) also Stavros (Σταυρός)

Kalotaritissa (Καλοταρίτισσα)

Mersini (Μερσίνη)

Charavgi (Χαραυγή) also Mesaria (Μεσαριά)
Get in
Only by ferry. Next airport is on Naxos.
Blue Star Naxos from Piraeus.
Delays are common. You can reduce the waiting time by checking the Ferry tracker.
Get around
By bus
The bus starts at the port and goes to Kalotaritissa. Stops at Kedros, Messara and Mersini (Livadhi and Fykio beaches).
By boat
The boat goes to the Kedros and Livadhi beaches and to the Fokospilia cave. Schedule is posted at the port. At Livadhi you need to disembark through the water (hip height).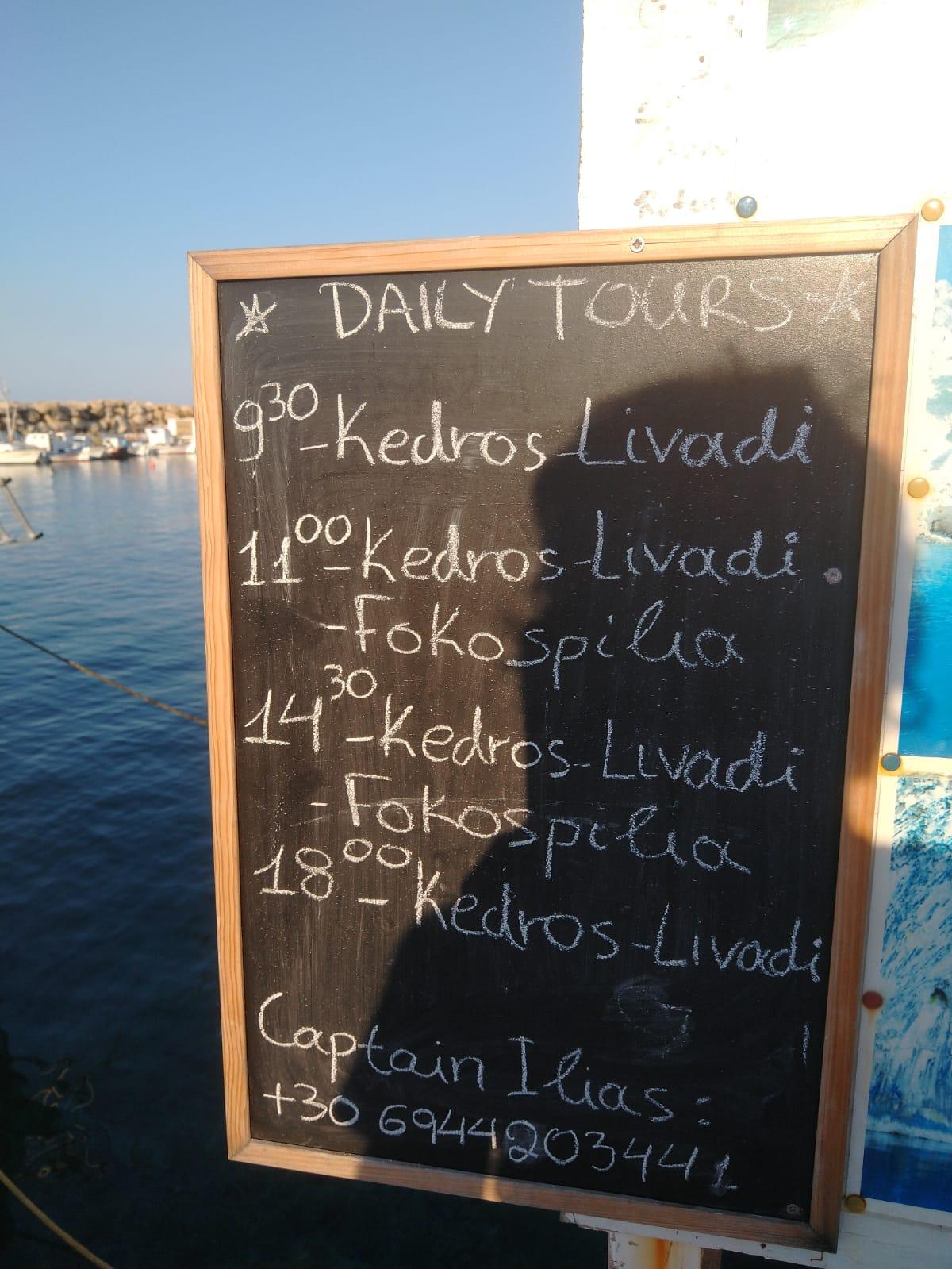 Do
Beaches
Kedros
The beach bar has really nice food.
Livadhi
Fykio
East of Livadi beach.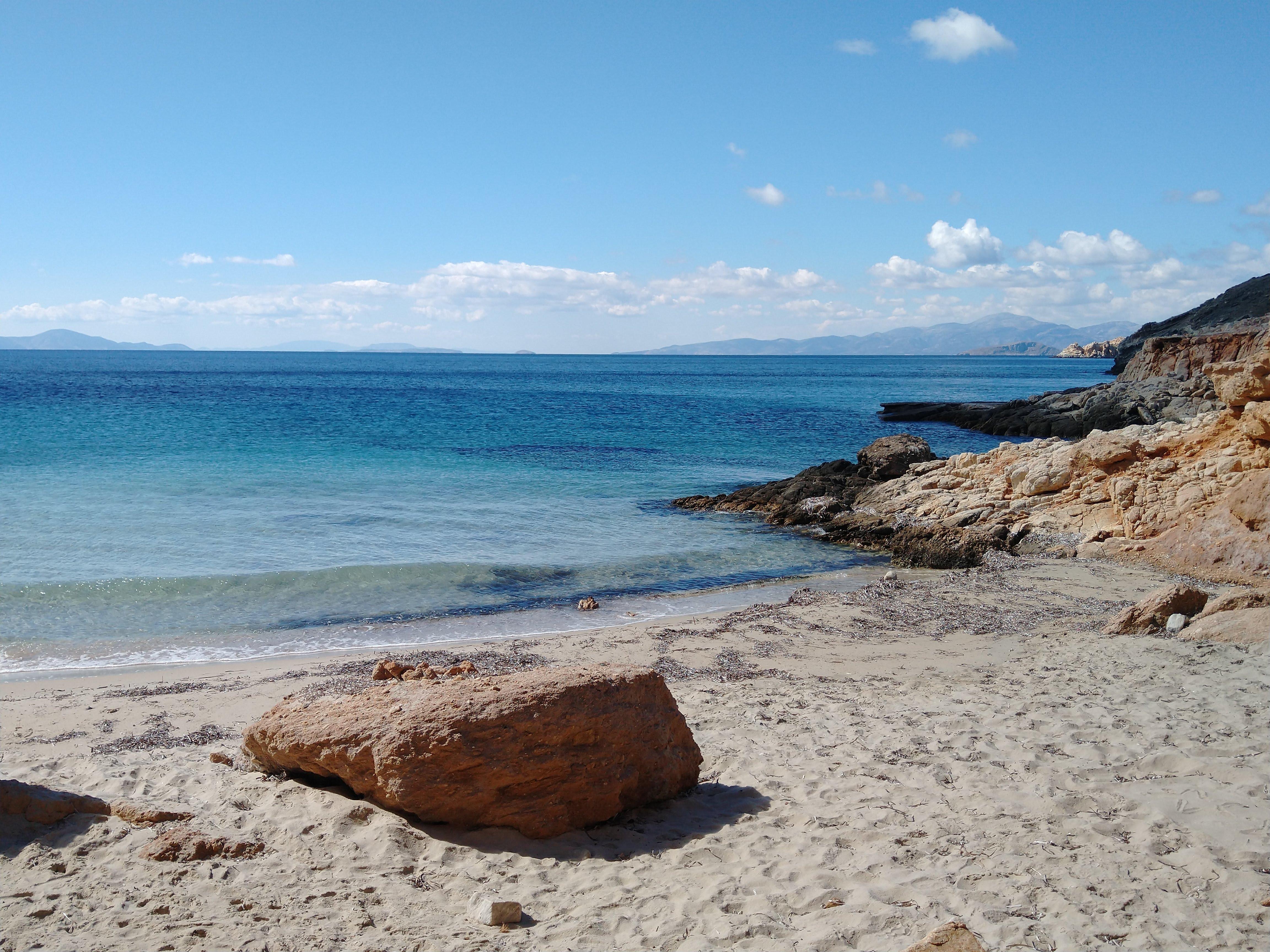 Kalotaritissa
Kalotaritissa has a couple of beaches.
There is one opposed to the village, which can be reached by walking the hiking trail.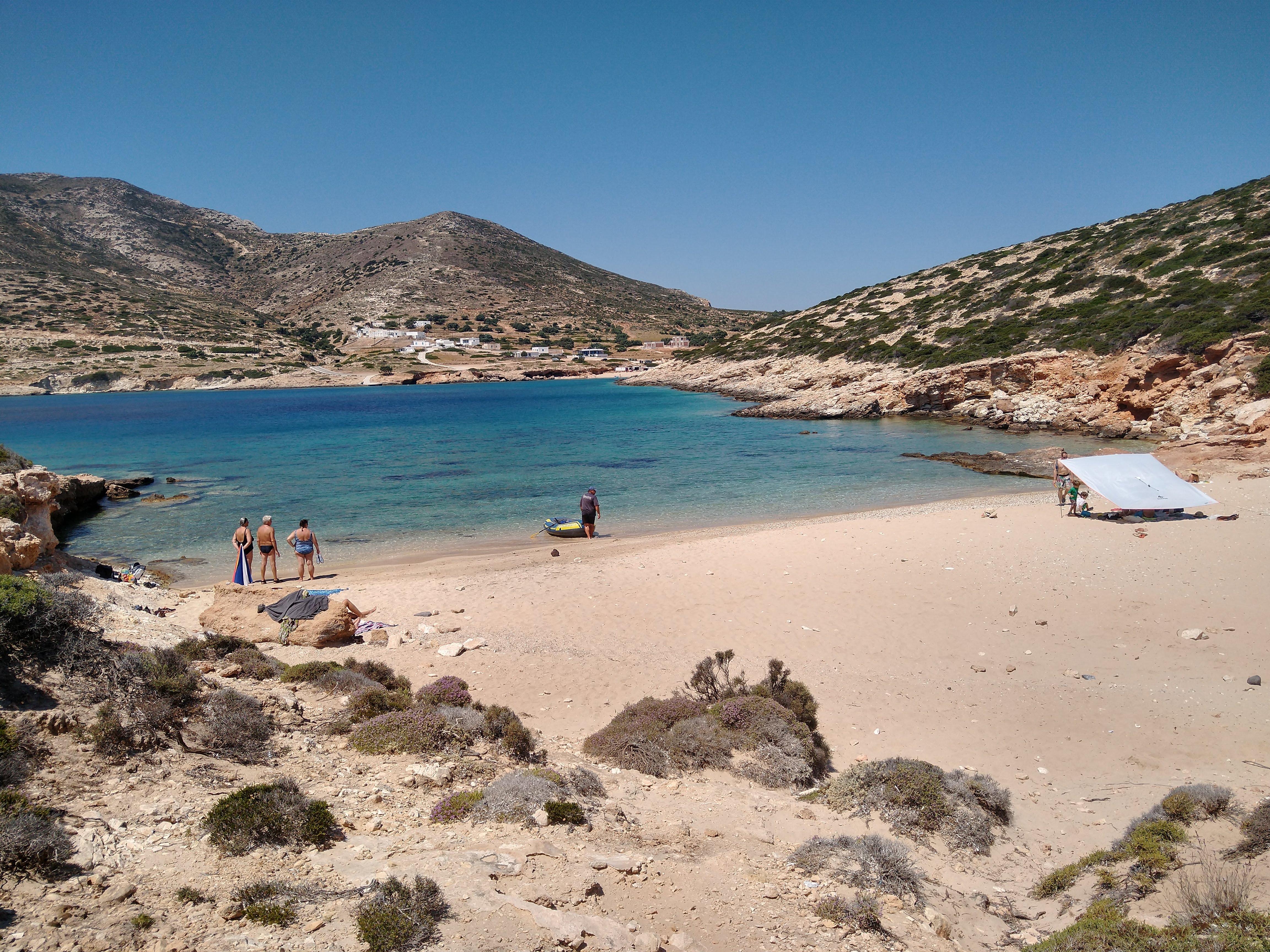 Limni
The hiking trail 5 goes there, about 30-40 minutes. The water is flat and there are a lot of stones, so better bring some bathing shoes.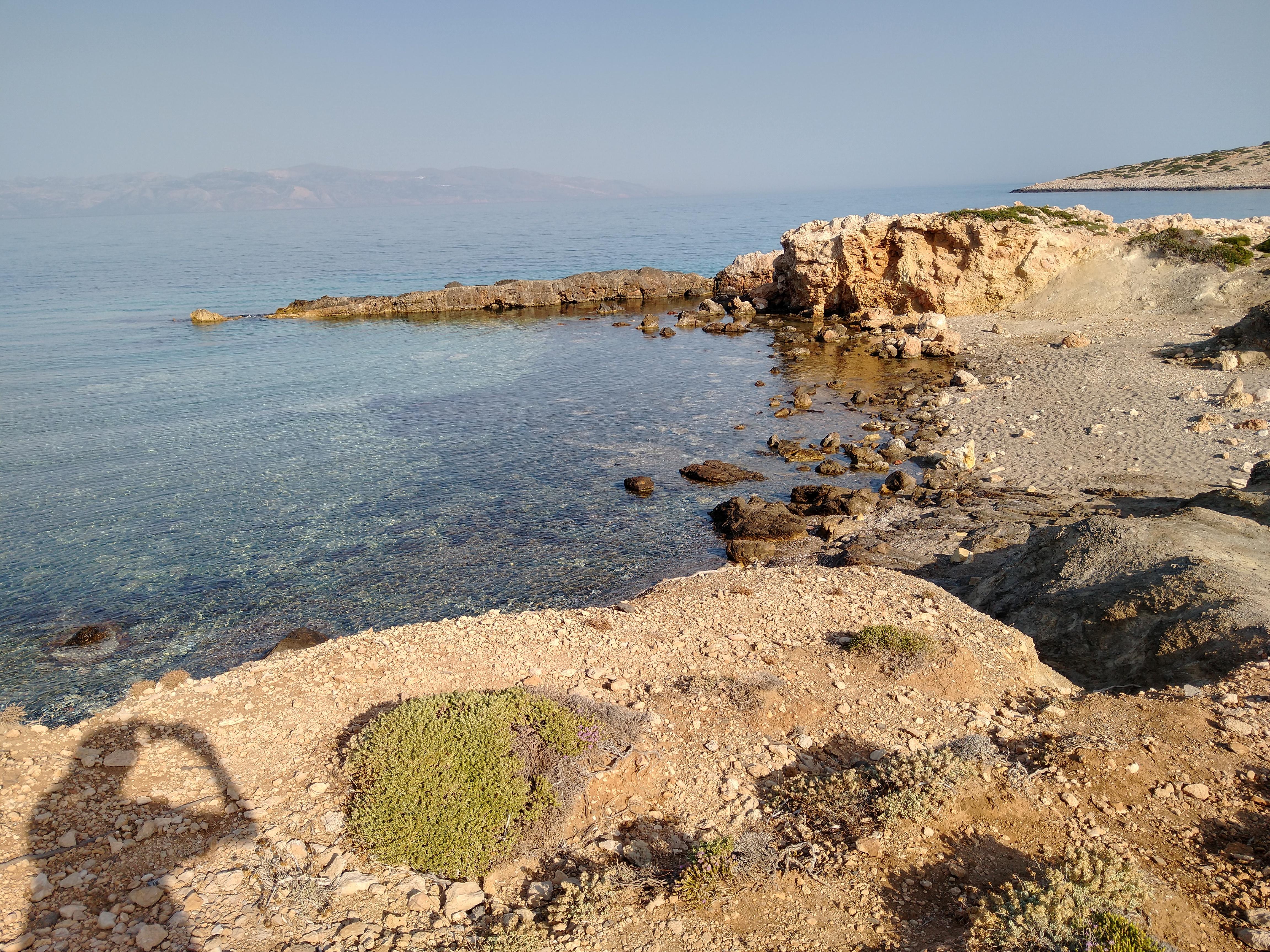 Hiking
List of trails: http://www.donoussatrailrunning.gr/index.php/en/dtr-donoussa-en/dtr-trails-en
Dounoussa Trail Running
Home page

Facebook
The last run was on 18th and 19th October 2019 (kids run, 9 km, 20 km).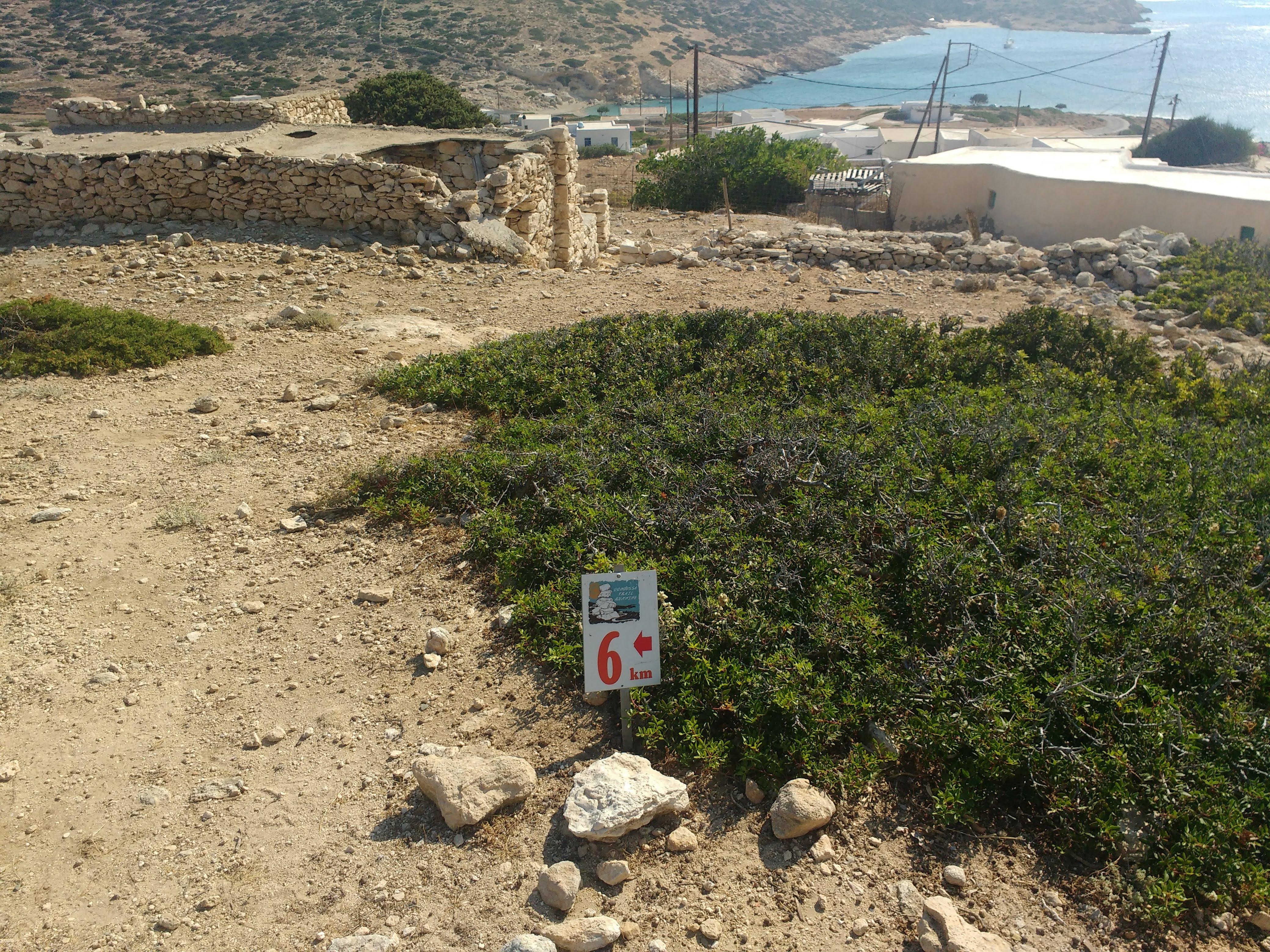 Buy
There is one ATM close to the port side of the beach.
The mini market opens at 7am, but takes a break in the early afternoon. The tavern at the port also doubles as mini market and has better prices.
The fruit shop takes a break between 3pm and 5pm some days.
The bakery opens from 7am to 10pm every day.
Eat
Try the local soft cheese with your Greek salad instead of Feta. It is really delicious and called Xynomyzithra.
Captain George
Open all year.
Strandbar Kendros
Closes mid October.
Agnanti
On the hill between Stavros and Kedros beach. Summer only.
Iliovasilema
Vegera
Drink
Sleep
There is also a list of accommodations on the trail running website: http://www.donoussatrailrunning.gr/index.php/en/dtr-donoussa-en/dtr-foodandlodging
Go next
Take a day trip to Koufonissi (5.90 € one way), Schinoussa or Iraklia (both 8 €) with the Express Skopelitis. Runs Tuesday, Thursday and Saturday in the summer (10th June to 8th September in 2019) and Monday, Wednesday, Friday the rest of the year.
References
[1] https://www.greektravel.com/greekislands/little-cyclades/index.htm